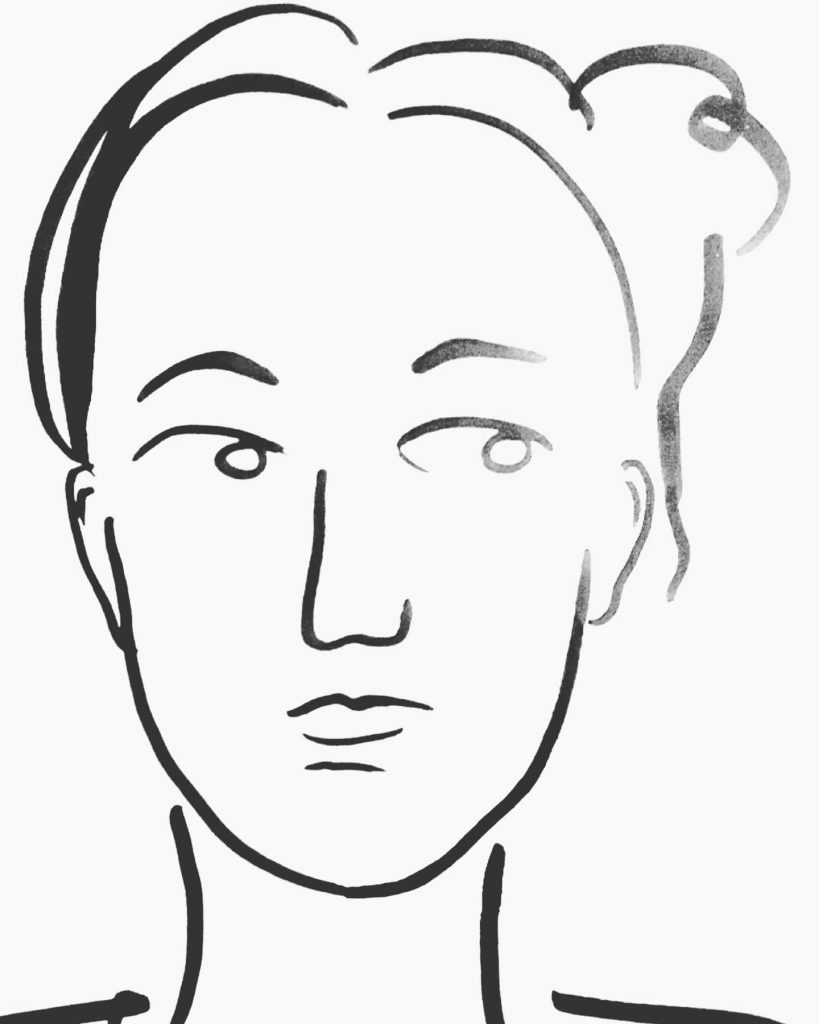 Ik, Olga Timmer, werkt aan illustraties en grafische vormgeving. Vaak voor maatschappelijk betrokken organisaties. Mijn studio is te vinden in Slotervaart bij de Ru Pare Community, Chris Lebeaustraat 4, lokaal 2.11.
Ik richt mij op het vertalen van verhalen naar beeld. Beeld als in grafische vormgeving, illustratie of door middel van fotografie zodat de boodschap door een bredere groep gelezen en begrepen wordt.
Mijn doel is om bruggen te slaan, de communicatie te versterken en een persoon of organisatie in zijn kracht te zetten met beelden. Ik zet me op die manier in voor verbinding en samenwerking zowel in mijn eigen buurt, Amsterdam, Slotervaart als daar buiten.
---
Short version in English:
I, Olga Timmer work in visual communication like illustration, graphic design, some photography and in collaboration on film and animation. I enjoy drawing, teaching and writing of creative workshop programs for kids/youth/youngsters a lot.
My studio is at the Ru Pare Community, Chris Lebeaustraat 4, Amsterdam (Slotervaart- Noord).
Graduated in 2007 in communication design/ illustration at Art Academy Minerva, Groningen.
For more info or to say hi:     olga @olgatimmer. nl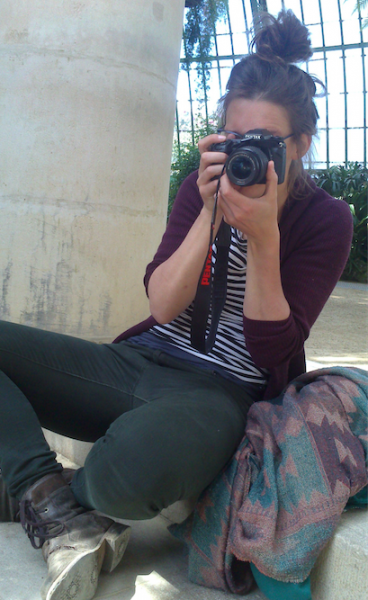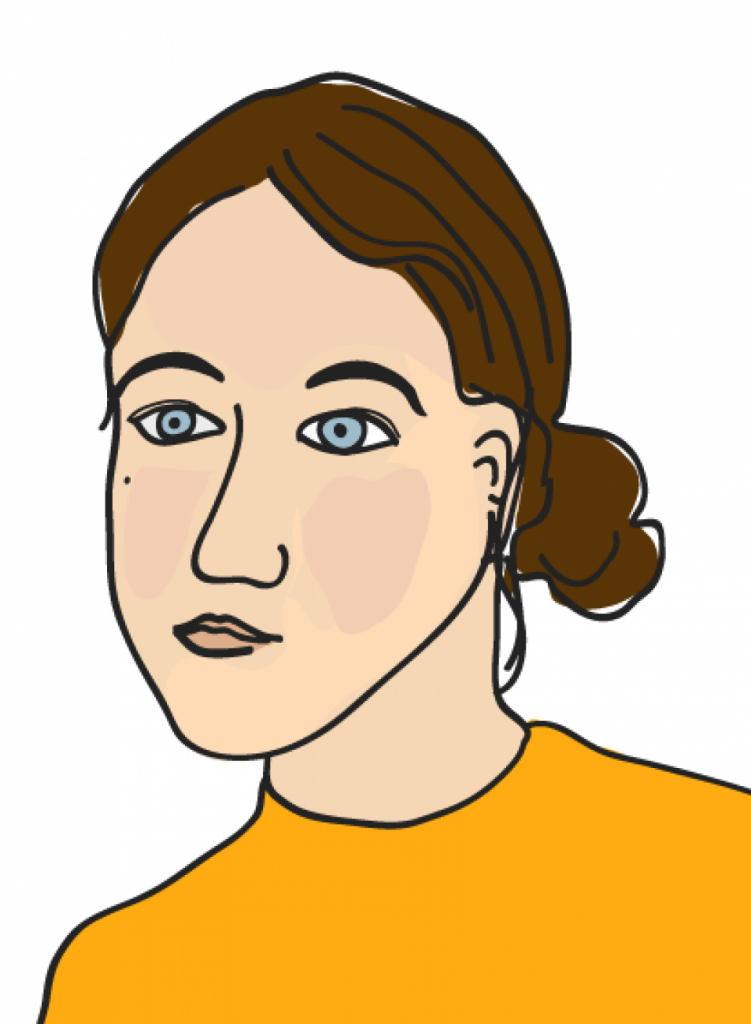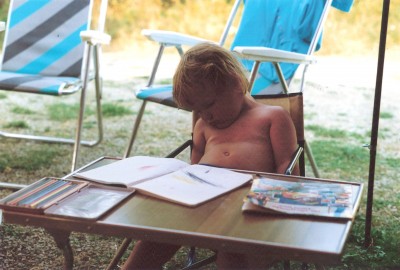 ---
Olga Timmer
Born 31/12/1985, Farmsum, The Netherlands
Study
2003-2007 Illustration design at Art Academy Minerva, Groningen, The Netherlands.
2016-2017 Camjo, camerawork and editing at Open Studio, teacher Ben van Houter.
Courses
2012 Course 'visual art teaching replacement programm' for primary schools at organisation de Zoete inval.
2012 Course editing Final Cut Pro by Ellen Verhoeff.
2009 Animation course stopmotion animation/tv paint by Femke Hoying.
2008 Art and Entrepeneurship, Memo training at Ben Kremer.

Work
2013- current
design 'Armoede debat'
logo/ huisstyle Commons lab
illustrations for crowfundcampain Weps Media, Movie 'No place for a rebel'
illustrations for crowdfunding campain The revolving fund Ecuador for Fluid.
Photography/ film assistance in SA/Cape Town and Amsterdam for Periphery documentairy, Ubuntu academy, Bora bola Handball, Mama Noord.
Illustrations for Agriculture programm Afghanistan Wageningen University
Snowapple Album
2008 – current  Art workshops in: illustration and animation for pupils and students at organisations Cultura, De Taartrovers, Noordjes Kinderkunst, Stichting Wijsneus, Stichting Broedstraten, De Zoete Inval, Accu.
2008- current assistance handson network events 'DoeHetNietZelf'/ 'Don'tDoItYourself'
2011-2016 Guest teacher for the 3th year illustration students, Art academie Minerva, Groningen.
2011 Live animation with Renske Mijnheer, Sir Moving Images at RoodNoot and the FilmKiosk.
2011 Educative worker at the Presence Learning Village, Kouga Dam, South-Africa organisation Living Lands, a 3 month project. Coaching, writing and teaching the nature education programm for primary schools.
2010- 2011 Fellow worker at art gallery Chiellerie Amsterdam.
2006-2011 Fellow worker at Photogallery Noorderlicht Groningen ( selling, guidings, openings)
2010 Group exhibition, poetic video in collaboration with Rik Mohlmann at De Grootte Club, Damrak Amsterdam.
2009 Wallpainting at Gallery Owesum, in collaboration with Gijs Deddens and Bert Scholten.
2009 A poetic videoplay made out of Groninger Archive material, in collaboration with Rik Mohlmann for Format Gava at the Noorderzon theaterfestival.
2009 Diary drawings 'Olgaaf, life of an illustrator' for illustration forum BNO Ooglijm.
2008 Animation Nachtwaken during the animation week Doehetnietzelf at de Brakke Grond. In collaboration with Elton Eerkens, Casper Thiel and Wilma Hartkamp. Nominated as runner up.
2008 Group exhibition at gallery Kunst in de Kop.
2008 Exhibition ballpoint drawings at Music studio Joep van Rhijn.
2007 Graduation exhibition Art academy Minerva.
2003 Internship Wesselgansfort College Groningen.
Other
Knowledge of Adobe CC: Indesign, Illustrator, Photoshop, Premiere Pro, Lightroom (basics), Imovie, Istopmotion, Final Cut Pro.
Bewaren